3DRobotics IRIS Quadcopter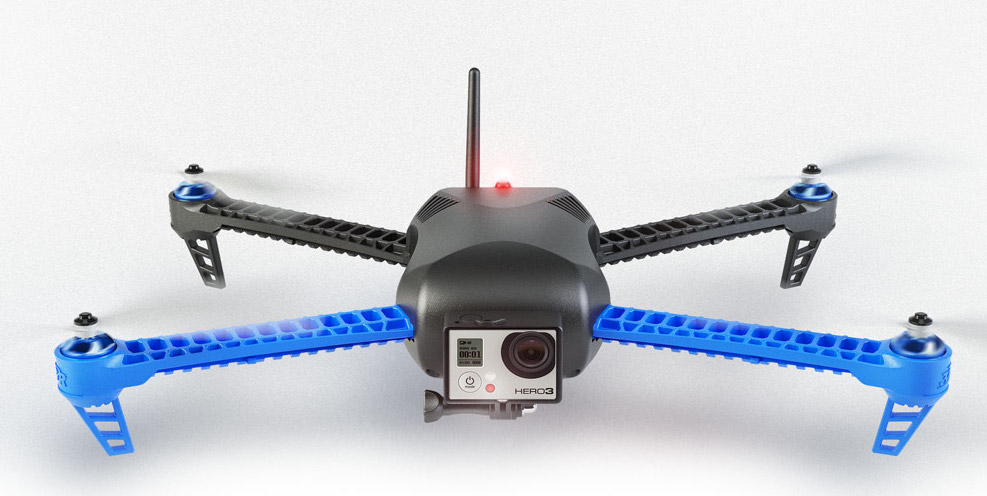 We've been looking at quad copters for a few years to help with our unique video capture requirements. Until very recently they've been expensive, very challenging to build, and not user friendly. In the last year a few options have come to market that promise ease of use and a low entry level cost, and the IRIS from 3DRobotics is one of them.
This Quad comes fully assembled and ready to fly, so you just add your compatible GoPro camera and you're off & flying. They also have kits that include a GoPro Hero 3 and fully articulating gimble to give you the best video shots possible.
The absolute best feature of the IRIS though is it's auto-pilot functions, specifically the Follow Me feature. When paired with a compatible transmitter, the IRIS will follow you (more importantly your vehicle) at a desired altitude and distance automatically. No flying needed! While the 15 minute estimated flight time isn't perfect, we see a big future for quads like this in the off-road video world.
SOURCE: http://3drobotics.com/iris/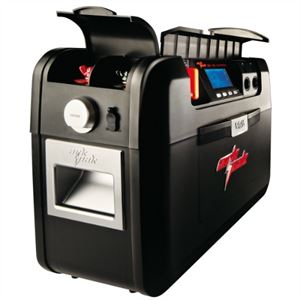 ArkPak Battery Box
If you're interested in a battery power solution for your Toyota Cruiser, Truck, or SUV, or a solution for emergency or trailer use, the Australian made ARKPak Battery Box has finally hit the US shores!
The ArkPak is a 12V battery charger, a portable power source, a battery management system, a jump-starter and a dual battery system all rolled into one. It delivers both 12V and 120V power via a built in 150 watt inverter and 6 amp battery charger. Depending on the battery you add to the system, you can get up to 3 days of 120V power or 7 days of 12V power (depending on usage of course).
Simply add the battery of your choice (the higher capacity the better) and a suitable charging solution and you're good to go. The system can be charged from your vehicle, from a 12V home charger, or via solar panels. We're looking at using an ArkPak based system to build an emergency solar generator for under $1000. It's normally priced over $500 for a kit that includes the ArkPak, a 12V DC Charger, and mounting bracket, but ArkPak USA has discounted it to $399 for the time being.
We contacted ArkPak about this article and they even offered our readers a special deal: use the code TCT5014 to save $50 off the price. Here's the catch: that code is only good from Jan 6th through the 14th, so if you want one now is the time to get going!
SOURCE: http://www.arkportablepower.com/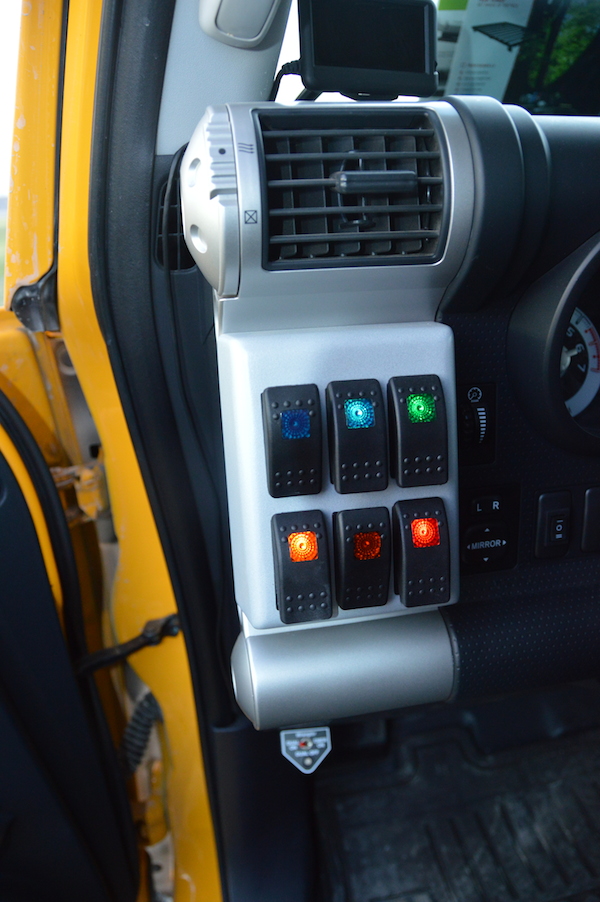 FJ Cruiser sPOD
FINALLY! The sPOD is available in an FJ Cruiser flavor!
We saw the prototype of this perfect little switch and relay system during CruiserFest last September, and it really fills a need! In addition to their award winning super-easy-to-wire sPOD fuse block, the FJ Cruiser version is available with a fully plug & play switch bank for up to 6 switches.

If you'd rather use the stock FJ switch block, simply wire the sPOD to your switches. There's also a 2nd Gen Tacoma version available as well. Other Toyota options are currently in the works.
SOURCE: http://www.4x4spod.com
To get your copy of the January 2014 issue of TCT Magazine:

FIND US ON: