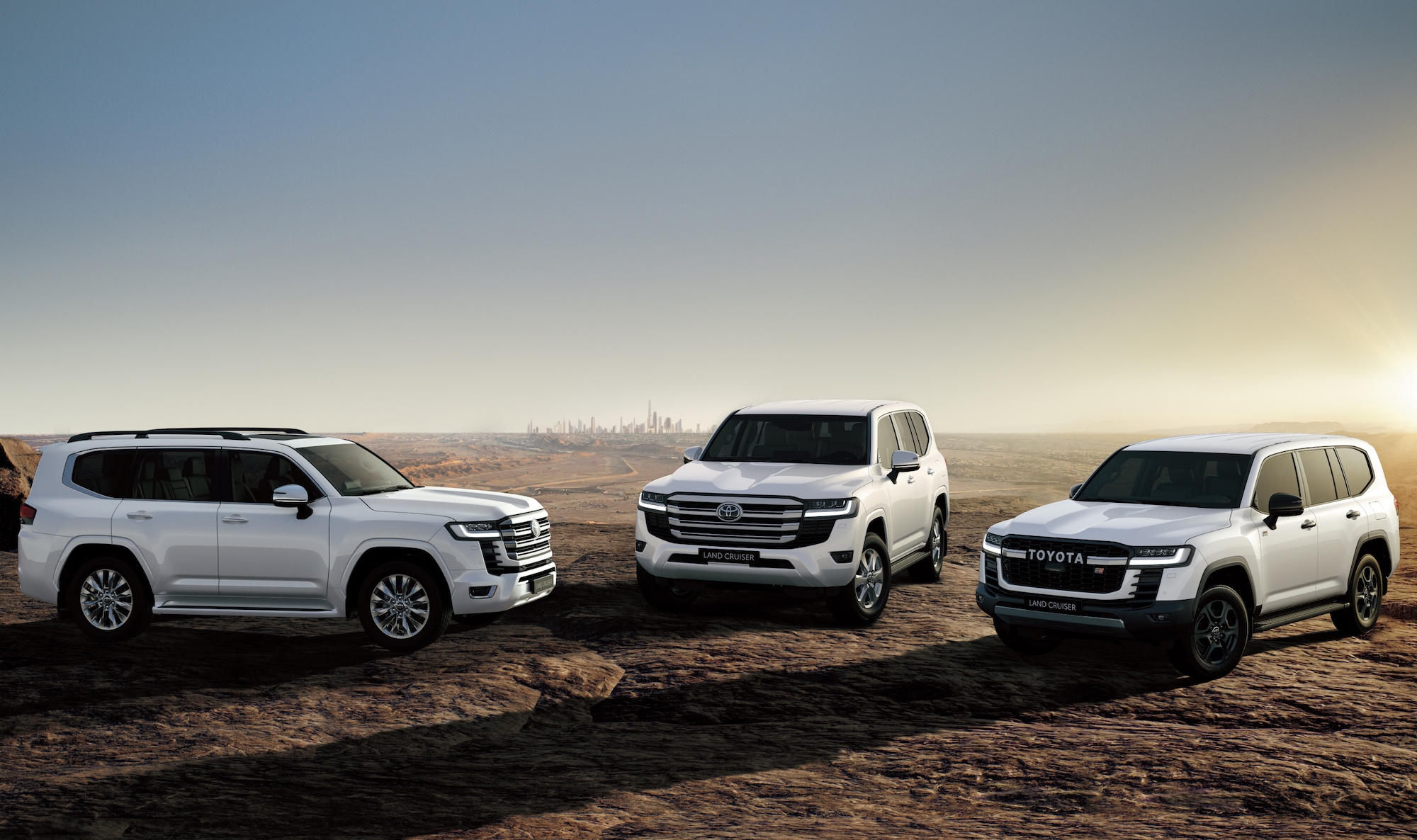 Details

By

Shane Williams

Shane Williams
Toyota (Global) finally updated the most historic vehicle in their lineup – for most markets around the world, but not for North America. Alas, even though we will not see the new 300 Series Land Cruiser in the US (perhaps as a new Lexus LX), this is an exciting update that will likely foreshadow many years of new platforms for the brand.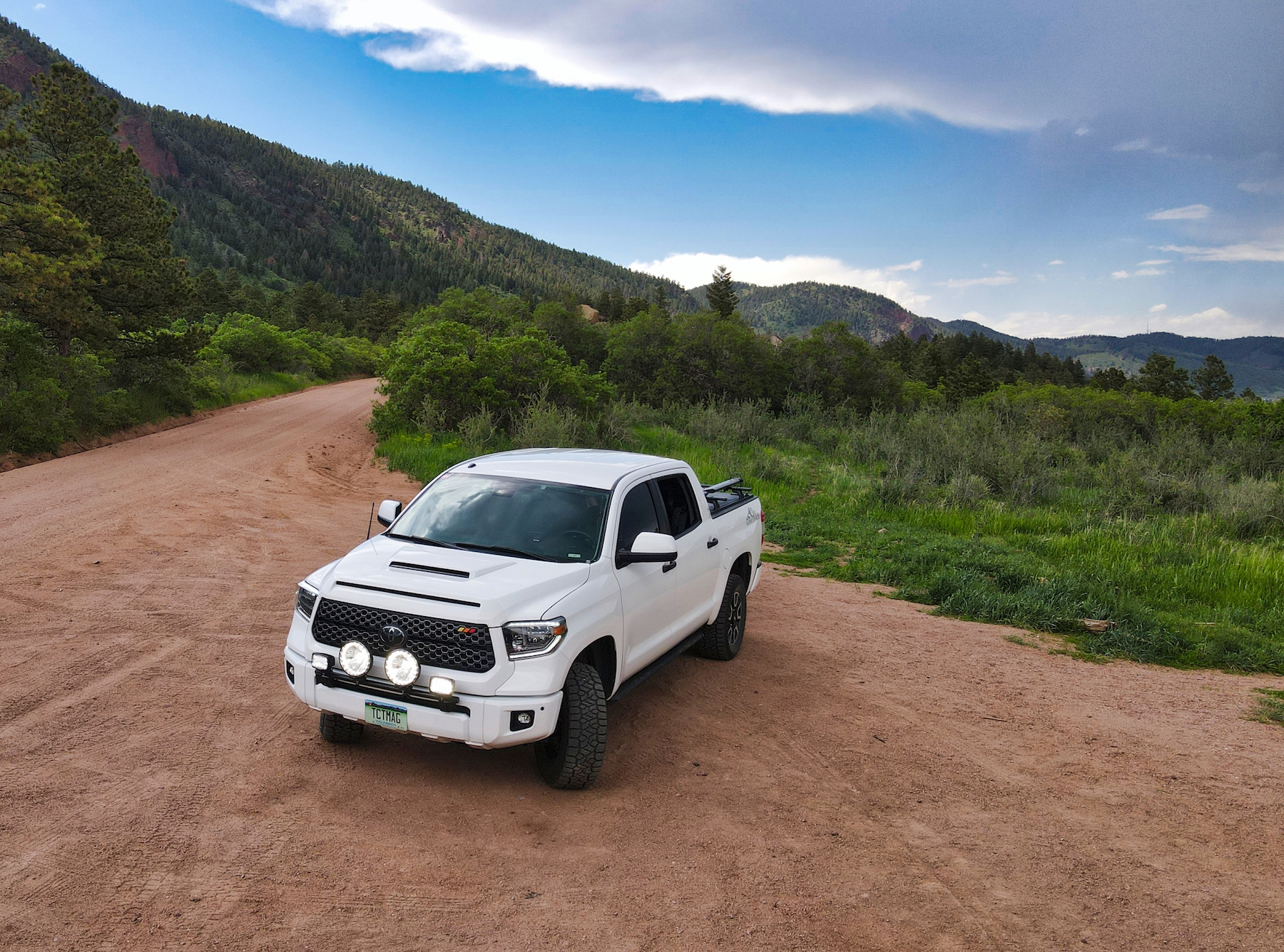 Details

By

Toyota Trucks Magazine

Toyota Trucks Magazine
Our 2018 CrewMax Tundra has been a warrior both on pavement and dirt during these unprecedented times. We've kept the use of this truck true to her name. It's been everywhere!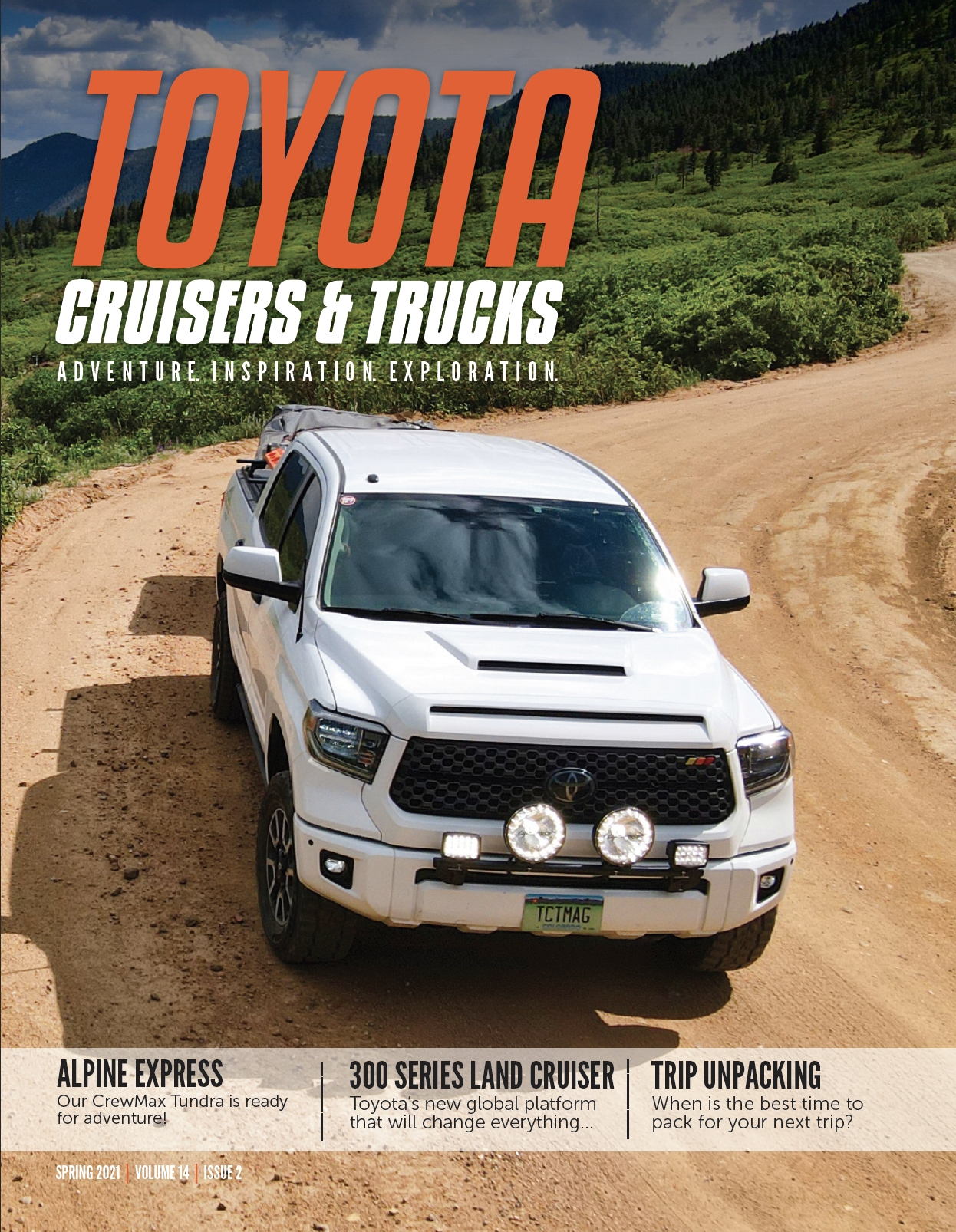 Details

By

Toyota Magazine

Toyota Magazine


WOW! What a wild ride the last few months have been!
Not only did we finish the AlpineExpress Tundra Project, but Toyota released the 300 Series LandCruiser AND teased the all-new 2022 Tundra! So much awesome in this installment, get our Spring 2021 issue now!
Download your free copy now, or get the app =)
Read more: Spring 2021 | AlpineExpress Tundra, BaseCamp Trailer, Rimrocker Trail, LC 300, 2022 Tundra